TURN YOUR REGULAR SHOES INTO ROLLER SKATES IN SECONDS WITH THESE FAST™ FLASH ROLLER SKATES.
Skating is an interesting leisure activity for adults and children. If you happen to need a pair of skating shoes for your dear kid, this pair of Mini Flashing Wheels Drifting Roller Skating Shoes Free Line Wheels must never disappoint you! It has bright color, high strength, and good pliability. The built-in wheels are made of imported PU material, ensuring great elasticity and high wear-resistance. Ergonomic design makes the shoes comfortable to wear. You can randomly adjust the size by the middle screw. A nice gift for kids!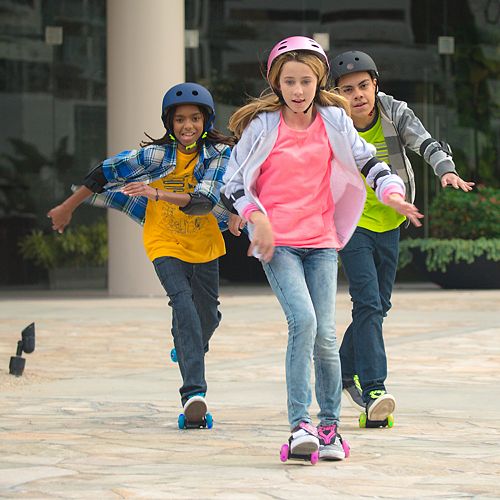 Dual straps for optimum sizing and protection, suitable for children.
One size fits all, you just need a screwdriver to adjust the middle screw to fit your shoes.
Lightweight, it can easily be installed on flat shoes, Shoelace convenient to install and remove.
Wheels and bearings provide a smooth and steady ride., easy to control the center of the body, great skate for skating beginners.
Elastic safety clasp, each wheel with 4 flashes, will shine accompanied by sliding. The bottom use double iron panel fixed, firm and durable.
SPECIFICATIONS:
Size: Adjustable.
Max Supporting Capacity: 100kg.
Material: High-elasticity wear-resist shock-absorption PU.